The key battles Palace need to win in order to upset Man Utd
After an extremely disappointing away defeat to newly promoted Sheffield Utd, it is imperative that Palace give a good account of themselves at Old Trafford on Saturday. Unlikely as it may be, given Palace's uninspiring start to the new campaign, Man Utd are also a team struggling for consistency.
Putting four past Chelsea on the opening day, only to draw at Wolves, is perhaps an indictment Man Utd's form in recent years. Wolves are not an easy opponent by any means, but it emphasises Man Utd's core issues against the so called lesser teams away from home. This may come as a consolation for Man Utd fans then, that they are back at Old Trafford where a lot of their exuberant attacking players can thrive.
Even though they didn't demonstrate it last Sunday, Palace do have an extremely good away record in 2019 to cling onto. Only Manchester City (24) have scored more away goals this year than Palace (20), which bodes well for the chances of an Eagles upset.
Most likely, Man Utd will continue to field a young team, including the new additions of Maguire & Wan-Bissaka, both of whom have impressed, whilst the Eagles may turn to free transfer Gary Cahill for some much needed experience at the back, what with James Tomkins & Mamadou Sakho still sidelined with injuries.
The match promises to have some key individual battles, which will certainly be decisive in the outcome of the game.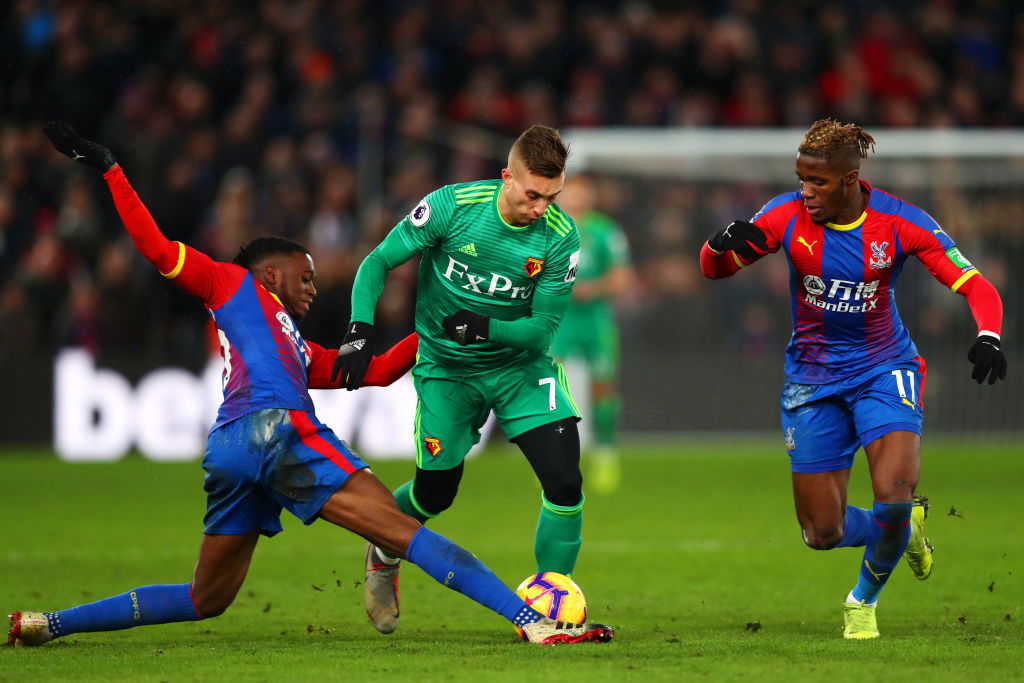 Aaron Wan-Bissaka v Wilfried Zaha
Perhaps the most mouth watering contest of all arises in the form of two Palace academy graduates going head to head. 
Wan-Bissaka, who had the highest tackle success rate for a defender in Europe last season (94%), will have the hardest task in his Man Utd career yet, coming up against the direct, tricky winger. Zaha was second only to Eden Hazard last season in terms of successful take-ons, so an intriguing battle awaits to see which talented player comes out on top.
Ironically, it was rumoured last season that Zaha was unable to beat Wan-Bissaka in training, which he jokingly admitted to himself in an interview, however he may fare differently in the first competitive battle between the two. 
That being said, it depends on whether Roy Hodgson will stick to his rigid 4-4-2 formation, and have Zaha up against the Man Utd centre backs, which may be smart given their lack of pace. Either way it will certainly be interesting for Palace fans to see two of their own battling it out for the points. 
---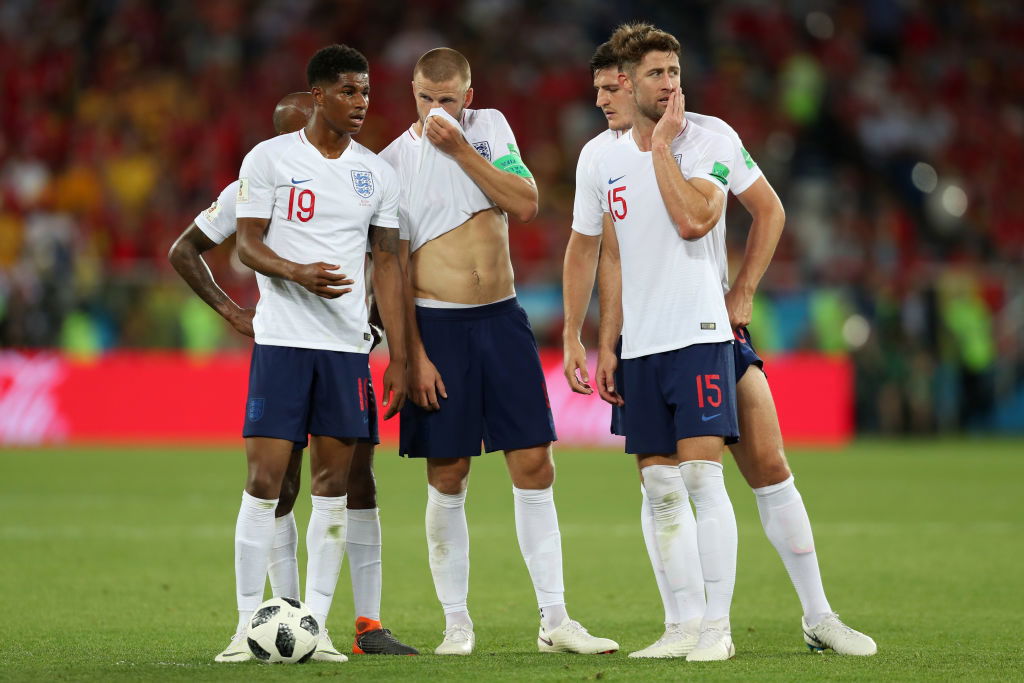 Marcus Rashford v Gary Cahill
It's been rumoured that 33 year old Gary Cahill will be making his debut for the Eagles this weekend. With a shaky defensive showing against Sheffield Utd, it would be a wise decision for Hodgson to play Cahill given his assured ability. 
Marcus Rashford, on the other hand, has been impressing this season, with Ole Gunnar Solskjaer singing his praises after a scintillating performance on the opening day against Chelsea. The young Englishman is increasingly coming into his role as a central forward, and his blistering pace may cause the former England international problems at the back. 
The key factor here will be pace, given Cahill's lack of it, however it is important to note Cahill's experience at this stage in his career. Having won every domestic & European trophy there is to win with Chelsea, Palace fans will be hoping that Cahill's ability to read a game will play a major factor. 
Cahill will need to organize a disjointed Palace defence, if they are to have any chance of keeping Man Utd's dynamic attack quiet.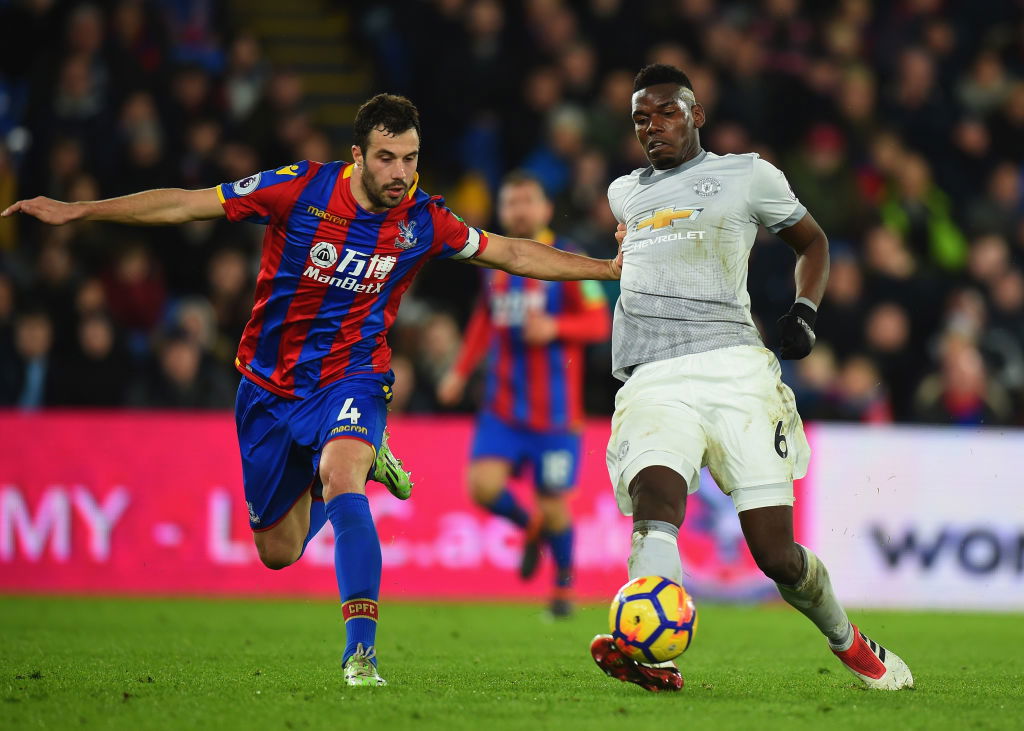 Paul Pogba v Luka Milivojevic
The midfield is arguably where football matches are won and lost, thus it will be important for Luka Milivojevic to get back to the form he is capable of producing, in order to accommodate the talismanic Paul Pogba. 
Known only for his deadly penalty accuracy (ironic given Pogba's penalty miss on Monday night), Milivojevic often goes unnoticed as a vital cog in Palace's engine room. Their ability to command a game often dwindles when he isn't dominating the middle of the park, so he will need to cover a lot of the Old Trafford turf on Saturday. 
Similarly, Man Utd's form greatly relies on the form of Paul Pogba. When Pogba is in the mood, he's almost impossible to stop, due to his physical presence and world class range of passing. Palace will have to hope that Pogba has an off-day, otherwise he can take this game by the scruff of the neck, and start to dictate play. 
Milivojevic cannot afford to give Paul Pogba time and space, otherwise it will be a long afternoon for the Eagles.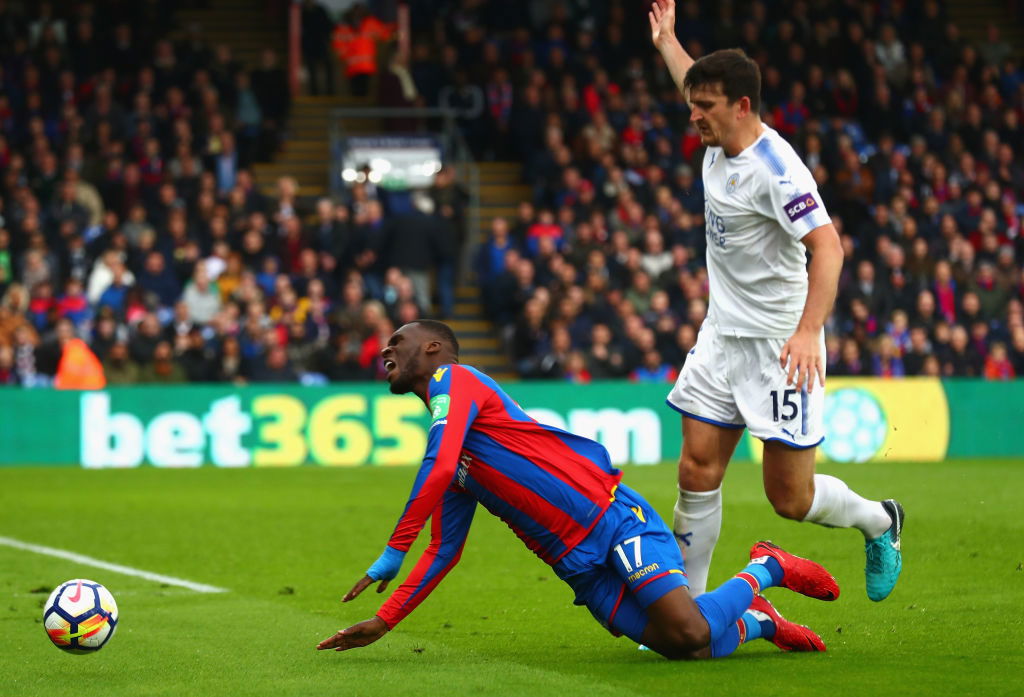 Harry Maguire v Christian Benteke
This may seem like a mismatch for some, what with Benteke taking a turn for the worse in recent years, however the best recent Palace performances have come against Harry Maguire's former team Leicester. 
For the last two seasons, Palace have done the double over Leicester with scorelines ranging up to 5-0, therefore it begs the question whether Palace are a bogey team for Maguire. Arguably Benteke has been an important factor in this run of games, with him occupying Maguire's space giving Zaha the room to run riot, so Palace will be hoping for more of the same. 
That being said, Palace cannot rely on Benteke when it comes to goalscoring, with the Belgium forward netting just 4 goals in two years. If Maguire is to justify his world record fee of £80m for a defender, he will have to start dealing with aerial threats like Benteke a lot better than he has done in the past. 
Not many forwards have the jump on Harry Maguire when it comes to aerial ability, but perhaps this time if Palace play to Benteke's strengths? 
---
---