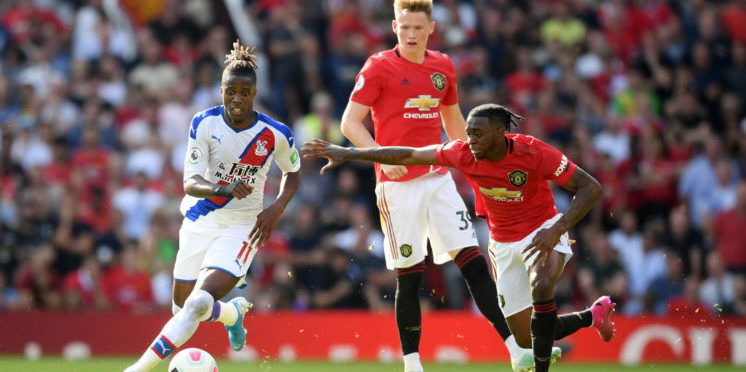 Man Utd 1-2 Crystal Palace: Player Ratings
Crystal Palace responded in the perfect way to losing at Sheffield United last Sunday by beating the Red Devils in their own backyard. A disciplined defensive performance from Roy Hodgson's men led to all three points, but it was no easy feat for the Eagles, as Man Utd piled on the pressure in the second half.
Jordan Ayew opened the scoring against the run of play in the first half after a flick-on from teammate Jeffrey Schlupp, as he calmly slotted the ball past David De Gea. Ayew, who received the Man of the Match award on the opening day against Everton, continued his good form, as his hold up play gave the Palace defenders breathing room throughout the game.
Tackles were flying in the second half, which eventually resulted in a penalty for the home side. Gratefully for Palace, Rashford smacked the inside of the post, giving renewed hope to the travelling supporters. Man Utd made up for this late in the game though, as Daniel James equalised in the 88th minute. A sickener for the away side.
It seemed as though all hope of a first ever Palace Premier League victory against Man Utd was lost, until Patrick van-Aanholt snatched a 93rd minute winner, as his drive went straight through the hands of De Gea.
While it was a little smash and grab (not that any Palace supporters will care), there were still a few standout individual performances that helped the Eagles on their way to making history. Here are the player ratings: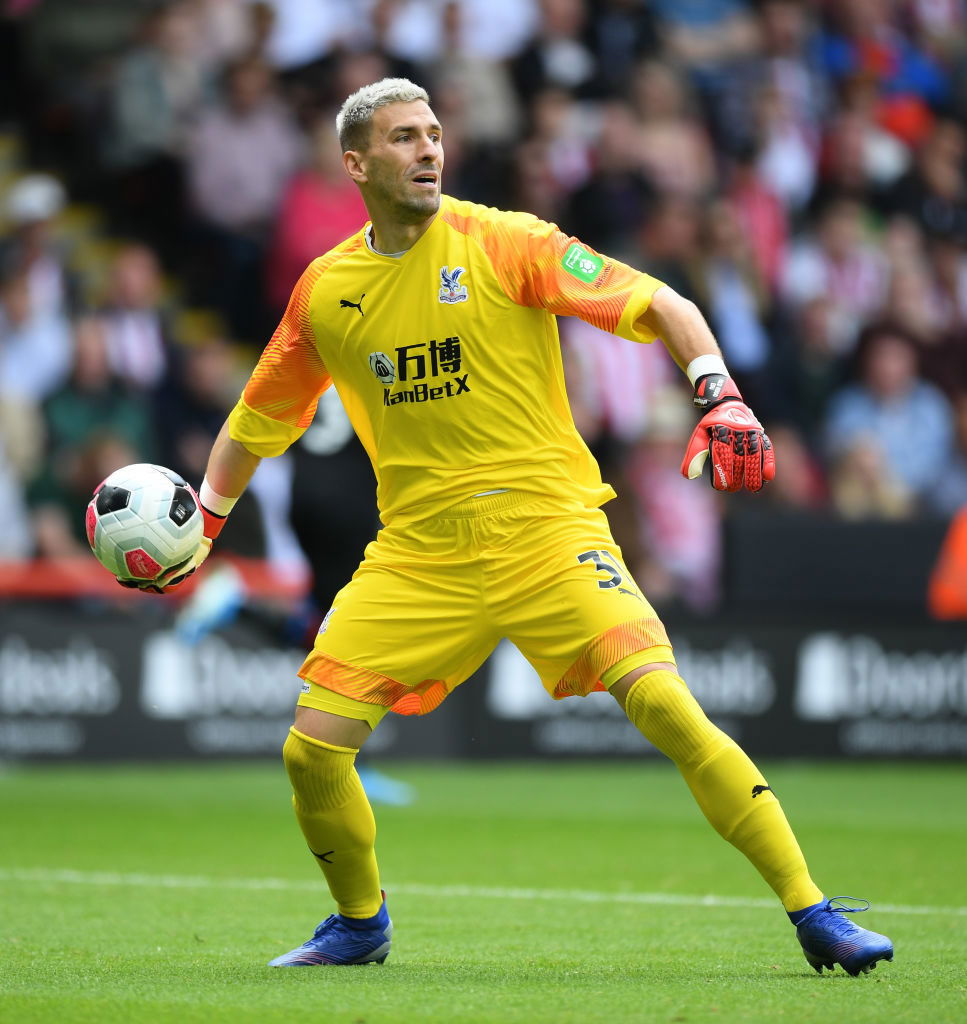 Vicente Guaita: 6
It's difficult to judge Guaita, as he had surprisingly little to do, what with a dogged defensive performance from the Eagles. Most of the Man United attempts were thwarted by Palace bodies, but he was an extremely calming presence through his claiming of crosses.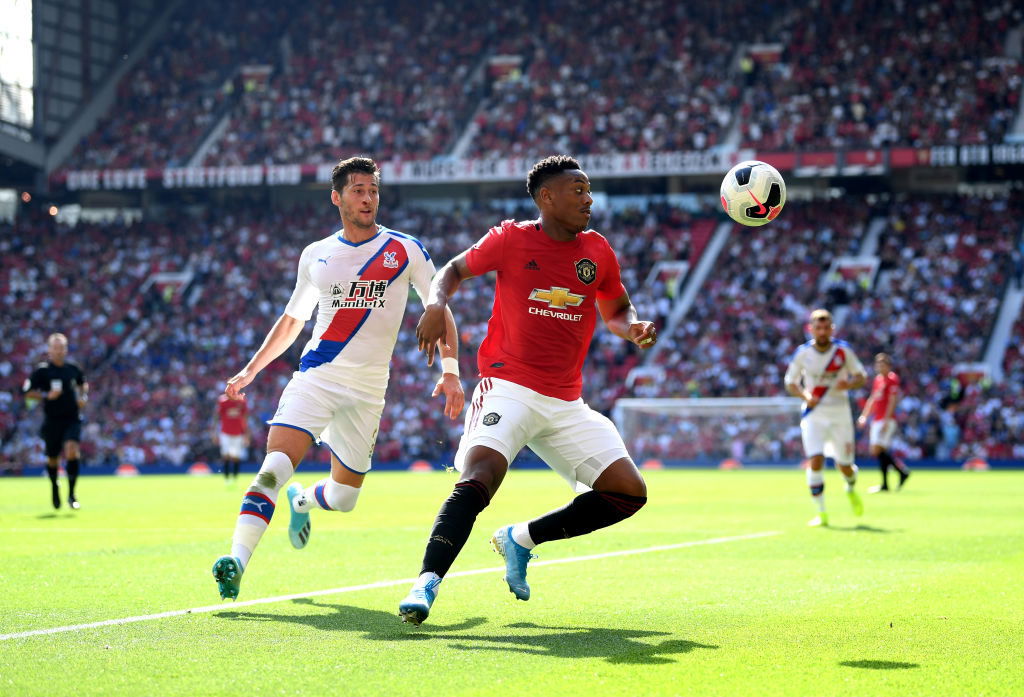 Joel Ward: 6
Decent performance from the right-back. There were quite a few instances where Rashford got the better of him with his pace, but on the whole, he gave a good enough account of himself.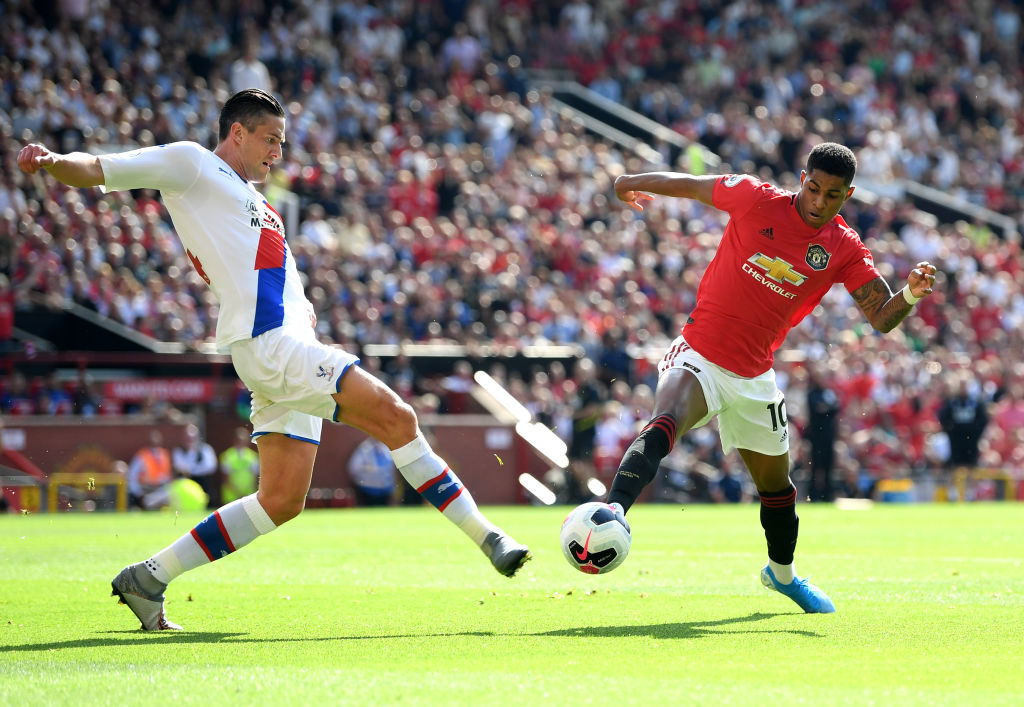 Martin Kelly: 7
Another good defensive shift from Martin Kelly. An underrated aspect of Palace's squad in that his performances never drop below par, and always stands in well for the likes of James Tomkins. Made a few good challenges in dangerous situations.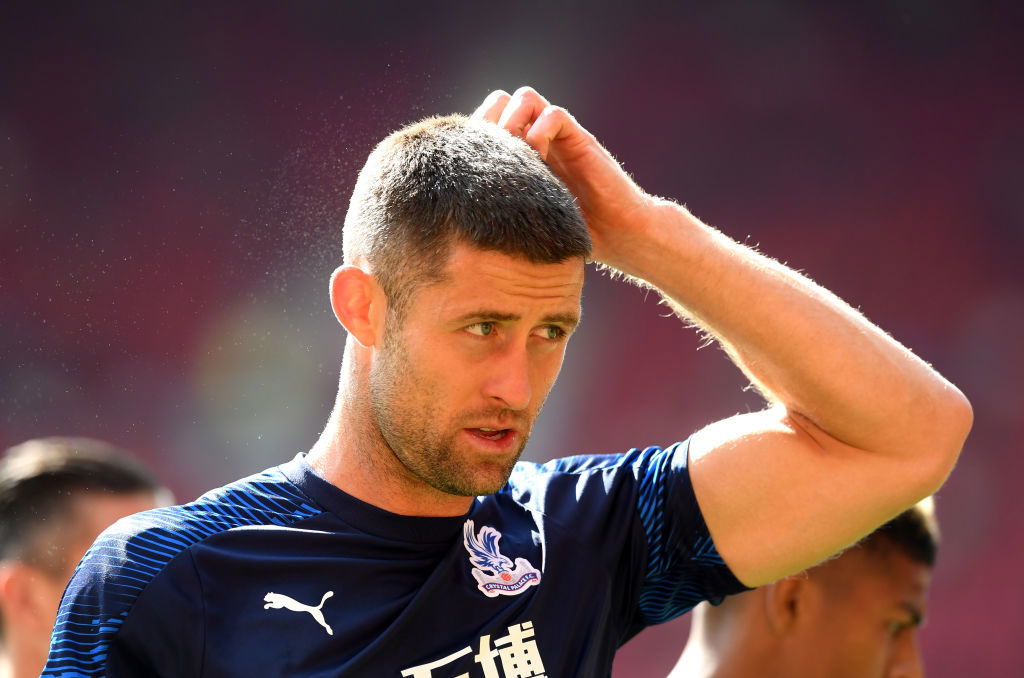 Gary Cahill: 8
A great debut for new signing Gary Cahill. He read the game well, and organised what was a pretty disjointed Palace defence after last weekend. He showed his experience under pressure through some vital headed clearances in the second half. A few fouls in dangerous areas stops him getting a higher rating, but he's already looking like a major coup for the Eagles.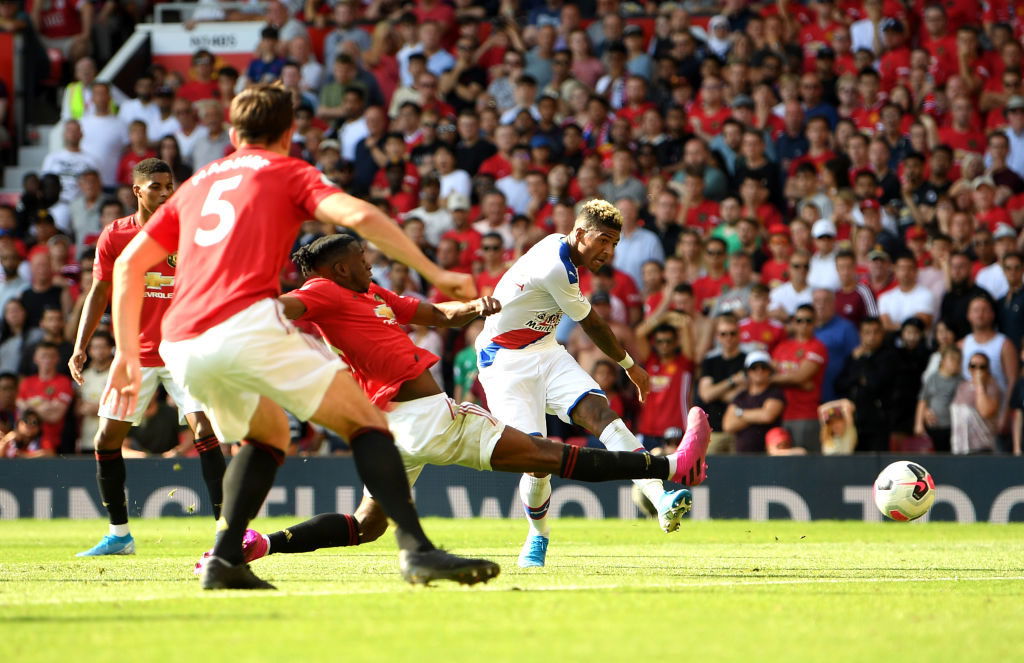 Patrick van-Aanholt: 8
A much improved defensive showing from the left back today. He dealt with Wan-Bissaka & James well down Man Utd's right side for the most part, but also provided a much needed attacking outlet for Palace, as we've seen him do often in the past. His winning goal in the 93rd minute showed his desire to get forward, and for that he gains an extra point. 
---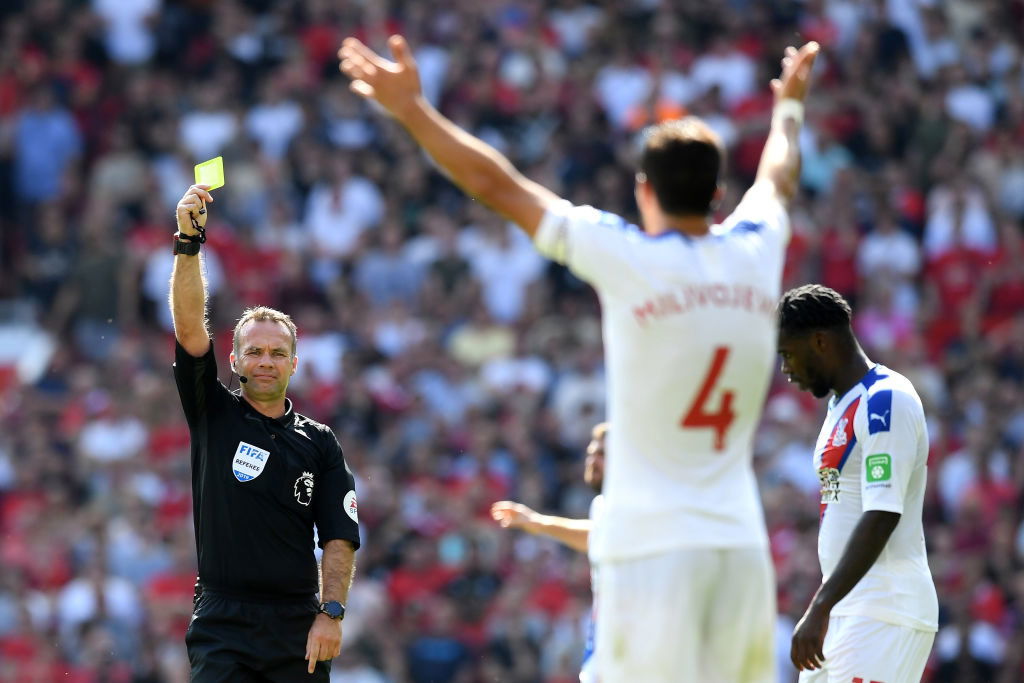 Luka Milivojevic: 5
This rating may come as a surprise, given Palace's heroics, but their skipper was rash today. He often gave the Man Utd midfielders too much space causing him to commit fouls in threatening areas on the pitch. This led to him eventually giving away the penalty. The post bailed him out on that one. However, at times, he was composed on the ball, and made a few 'clever' fouls when needed.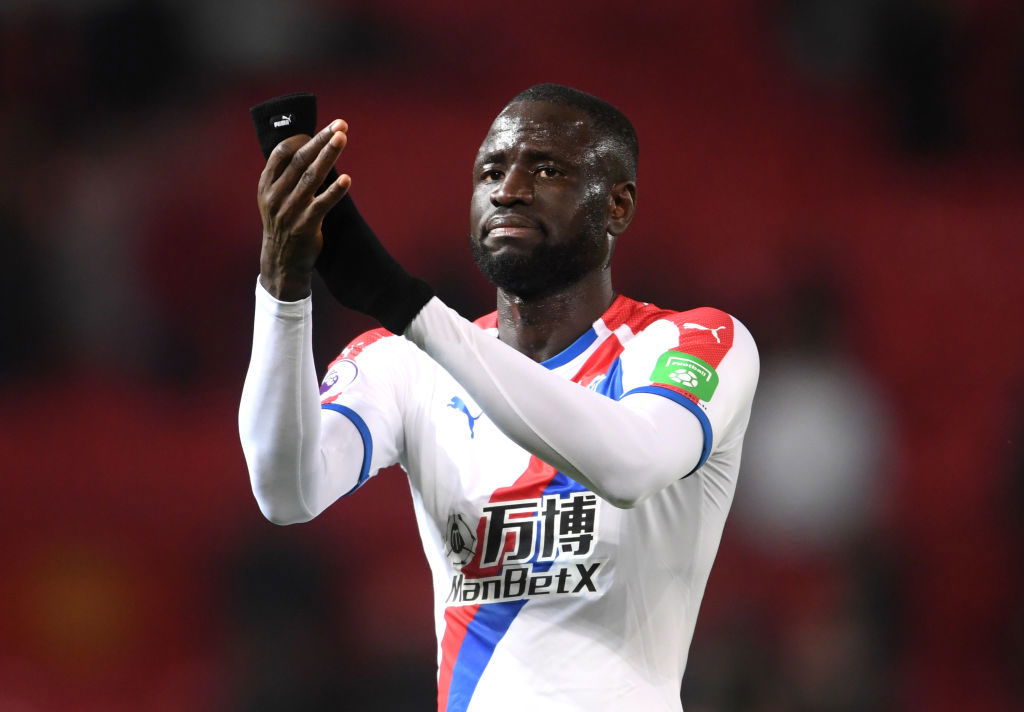 Cheikhou Kouyaté: 7
The Senegalese international was a welcomed addition into Palace's first team today. He timed his tackles very well, and bossed a lot of the midfield. Whilst a little sloppy in possession, it cannot be denied that he was everywhere, and must have been a nuisance for the Man Utd midfielders to deal with.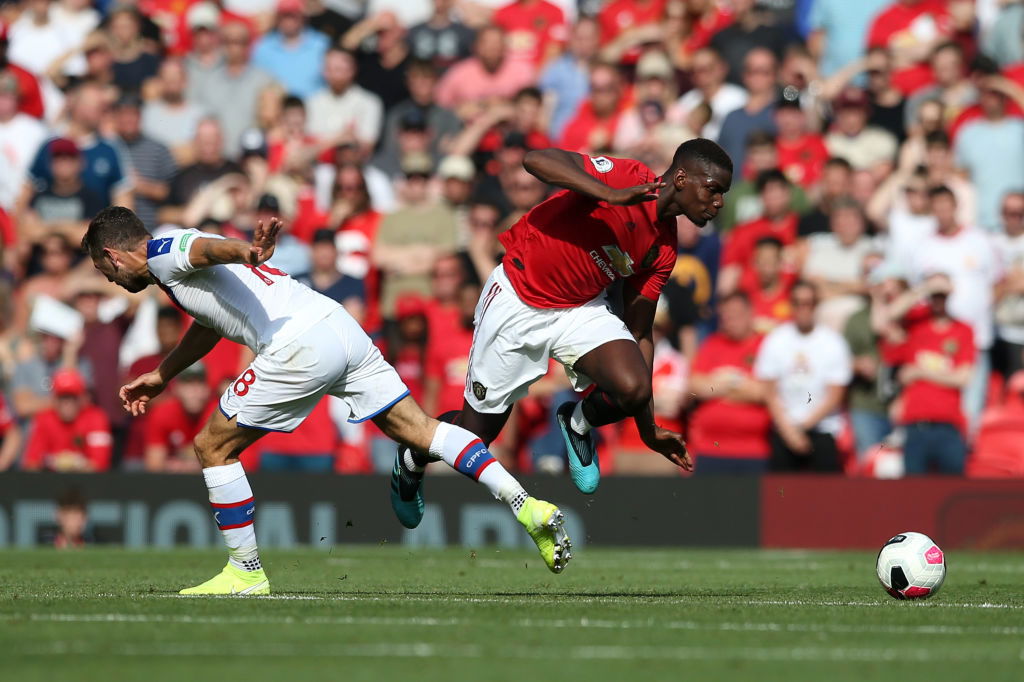 James McArthur: 5
Much like Milivojevic, James McArthur was fairly inconsistent for Palace today. He gave a typically busy performance, but he was sluggish in possession, and gave the ball away far too many times. Due to this, Palace struggled to get out of their own half in the second 45. Although, he did provide some much needed cover for Ward at times.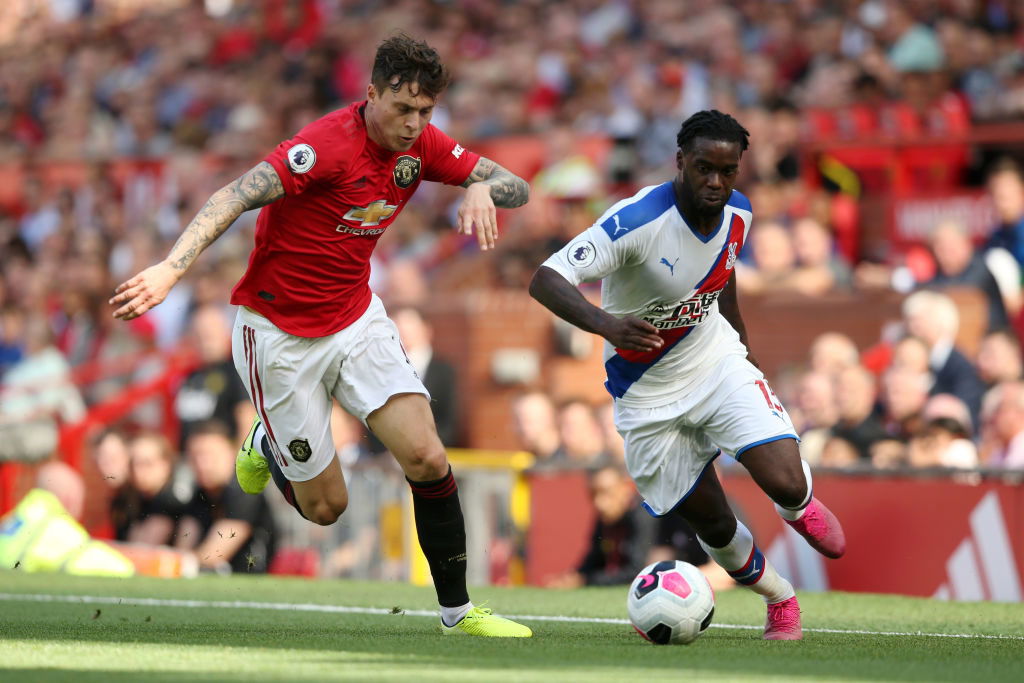 Jeffrey Schlupp: 7
Jeffrey Schlupp has proven to be a valuable utility player for the Eagles since Roy Hodgson took charge, and it was no different today. Playing in a more forward role, he caused Wan-Bissaka problems down the left-hand side. Palace fans of all people will know that is not easy to accomplish. He also won the flick-on that led to Palace's opener against the much taller Lindelof. That being said, he wasn't as noticeable in the second half, struggling to get forward.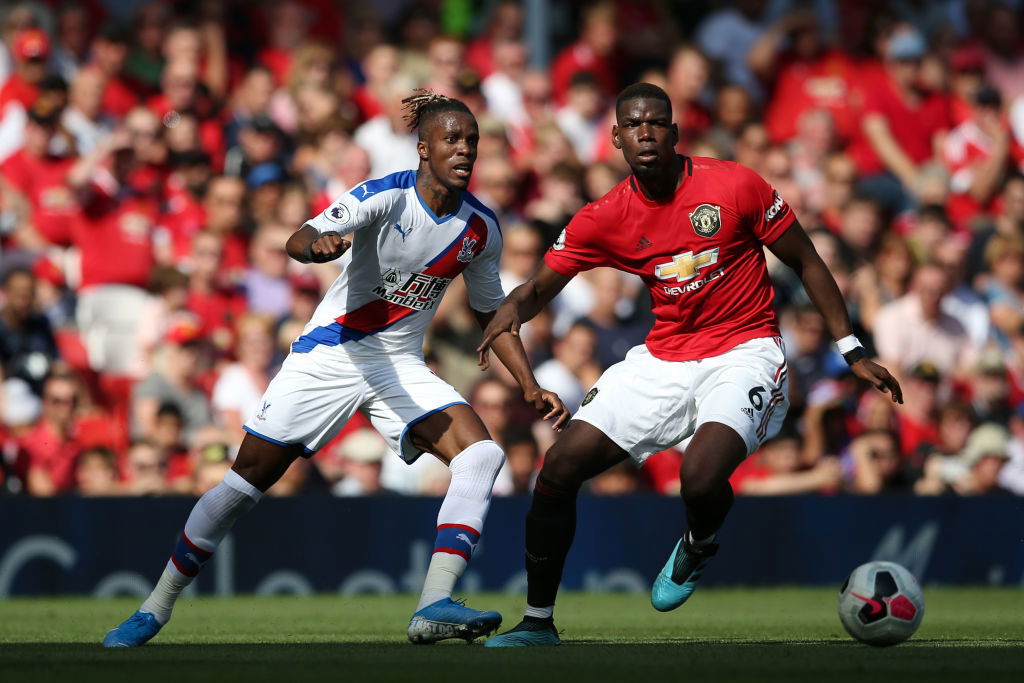 Wilfried Zaha: 5
The talismanic Wilfried Zaha cut a frustrated figure out there today, as he never really got going. There were flashes of brilliance, but these flashes were compounded by the fact he should have got the ball into the box earlier on many occasions. Although instrumental in the winning goal, his lack of ball retention only succeeded in putting more pressure on Joel Ward.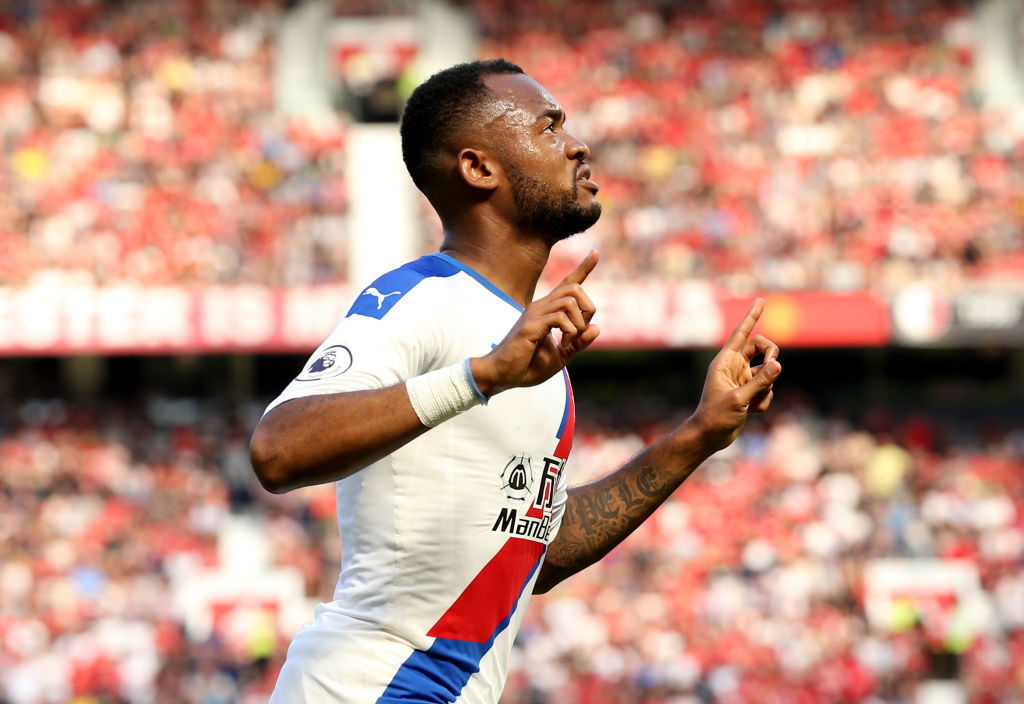 Jordan Ayew: 9
Man of the Match today by some distance. Ayew may not have completed the full 90, due to him tiring towards the end, but his hold-up play was strong, and helped relieve a lot of the pressure on Palace's backline. The close control and dribbling he displayed was able to get him out of a lot of tight situations, and his ice-cool finish past De Gea capped off a great performance. 
---