'Blinding Performance': Palace Fans Praise Andros Townsend after Key Stat Emerges
Crystal Palace winger Andros Townsend has attracted widespread praise from fans on Twitter after poking fun at an interesting stat he noticed regarding his performance in a 2-1 victory against Fulham on Saturday.
When football fans typically think of creative wingers at Crystal Palace, Wilfried Zaha is likely to spring to mind – a natural conclusion considering the Eagles' talismanic forward has already achieved 5 goals in 6 games this season – but Townsend should not be overlooked.
Yet Zaha's goal contributions only reveal half of the attacking story this season; Townsend has already netted once this season, in a comfortable 3-1 victory over Manchester United.
He has also managed 2 assists, 142 passes, 39 crosses and 43 recoveries on his own – a testament to his phenomenal work rate on and off the ball. To say he has been impactful this season is almost an understatement.
Townsend's record tackling stat this season only serves to further highlight his own individual brilliance at the weekend.
Twitter: Just when you thought 2020 couldn't surprise you anymore https://t.co/9XvUVk86sA (@andros_townsend)
The stats indicate a clear turnaround in form. The 29-year-old managed just a single goal in the 2019/20 season in a 2-0 win against Norwich.
Despite the less-than-prolific previous season, Townsend has managed to shrug off the scoring woes of last season and push on superbly in 2020/21 – with Palace's recent win over London neighbours Fulham proving to be an exemplar performance that highlights the bounce-back of the Eagles winger.
The winger was instrumental in unleashing Michy Batshuayi with a perfectly driven pass to the striker, who then slotted it to Zaha for a tap-in goal.
Given his instrumental attacking role, the Palace hierarchy is consequentially interested in extending the winger's contract as per The Sunday Mirror (25 October, page 73).
The winger is eligible to talk to other clubs over a free transfer in the summer and has already attracted interest from Premier League rivals West Brom (The Sun on Sunday (4/10; page 59).
Although Townsend is only just beginning to find his feet again in league football, his underlying stats point to a player that is truly coming into his own, dictating play from the right with long balls, passes and ultimately some crucial goal contributions.
Fans were quick to praise their winger in admiration of his recent performances…
Twitter: @andros_townsend What a game you had!! Not put a foot wrong!! (@andy_lobo)
Twitter: @andros_townsend Andros, you're a fantastic professional who always puts a shift in. #starman (@bealster64)
Twitter: @andros_townsend Absolutely blinding performance! (@AmandaOdudu)
Twitter: @andros_townsend Always thought you'd make an electric left-back (@mathew_nash89)
Twitter: @andros_townsend @BackOfTheNest One of the best wingers palace have ever had, thank you for what you do each week Andros we the fans love it (@DaddyDrapps)
Twitter: @andros_townsend Keep doing your thing (@alex_westry)
Does Andros deserve a new deal?
Yes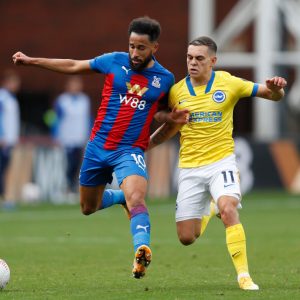 No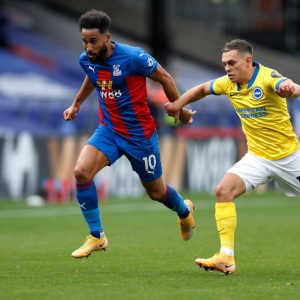 ---