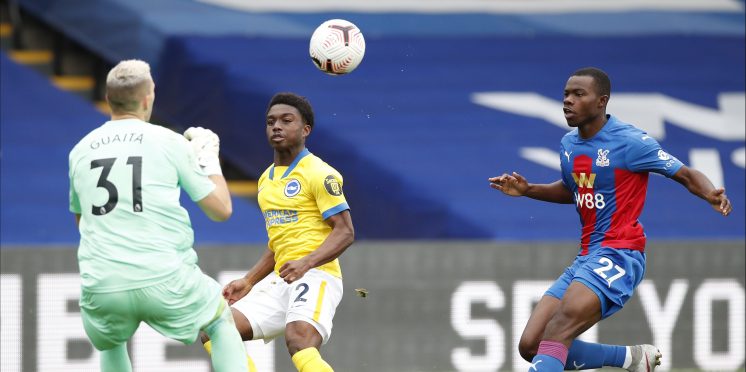 'Love this kid!': Fans React to Tyrick Mitchell Documentary
Palace fans have been affectionately showering young left-back Tyrick Mitchell with praise after the club released a mini-documentary charting the player's rise from humble origins to a breakout Premier League player.
The documentary was released in conjunction with 30-year-old experienced full-back Joel Ward's positive appraisal of Mitchell. Ward has been partnered on his opposite side by the former Brentford academy product, and routinely praised him for the attributes he exhibits as a character.
Ward was evidently impressed as he spoke in the matchday programme interview for the Brighton clash a few weeks ago, as re-published via the official club website:
"T is, first and foremost, a great lad," said the full-back in his positive appraisal. "He has got an incredibly bright future ahead of him.
"In the games he has played he has shown a great level of maturity in his performances. The way in which he takes things on board through the tactical meetings and tactical play. I think sometimes as a young player it can all be glitz and glam and all a bit daunting."
A sense of pride tinged many comments as the club looked back at Mitchell's origins. The documentary can be watched here, and features exclusive interviews with former coaches, club staff and of course, Mitchell himself.
Unfortunately for Mitchell, Hodgson has indicated he is a serious doubt ahead of Palace's Friday night clash away with Wolves, due to a training knock.
Palace fans didn't hold back with their comments as they offered warm praise for the 20-year-old left-back:
Twitter: @CPFC Well grounded young man, very very best of luck to you (@cockneydub)
Twitter: @CPFC He defines everything we love about palace. Gone through a hard knocks that have made him stronger. Very wise head on his shoulders (@kim24000)
Twitter: @CPFC @MitchellTyrick I really enjoyed watching this. Really pleased for him to be playing so well. (@AmandaOdudu)
Twitter: @CPFC Great interview, Tyrick comes across so well! Well done everyone at Palace and let's hope more come through the youth ranks (@D8nnyHeth)
Twitter: @CPFC @MitchellTyrick That was brilliant, got a bit dusty in the lounge at one point. Future is bright. (@0808wayne)
Twitter: @CPFC Love this kid! (@notacopperhead)
Are you feeling proud of Mitchell's rise?
Yes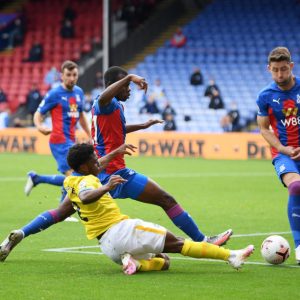 No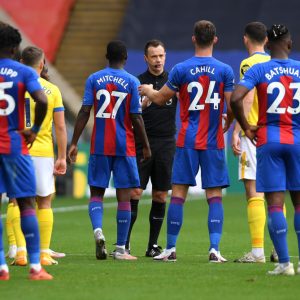 ---