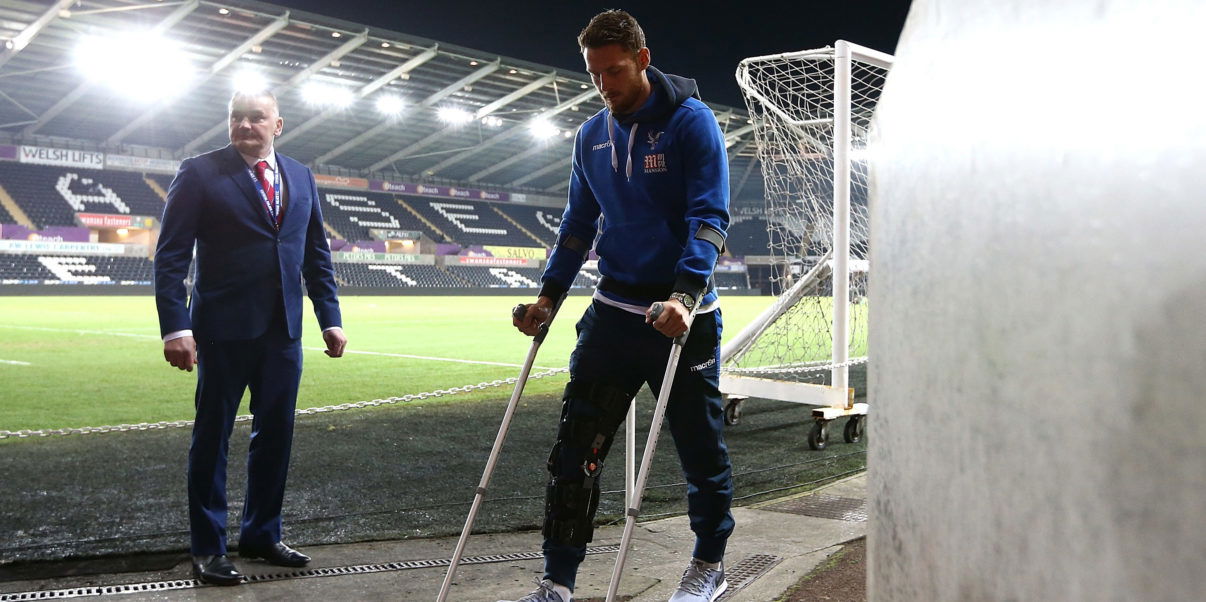 Wickham Returns to Training After Lengthy Injury Spell
Crystal Palace forward Connor Wickham is set to return to training after suffering a ruptured anterior cruciate injury back in November 2016, targeting a return to first team football in the new year.
The 25-year-old's last game in a Palace shirt when he picked up his long-term injury, was against Swansea in the 5-4 defeat at the Liberty Stadium, where he featured just for 52 minutes.
Twitter: Connor Wickham is back on the training pitches as he steps up his recovery from a long-term knee injury. The Eagles… https://t.co/GyxbTGzH3r (@BenDinnery)
Wickham's return to the squad will be welcomed in the striker department with Christian Benteke only on Saturday, managing to get out of a bad spell in front of goal, by scoring against Leicester.
It will be another avenue for new manager Roy Hodgson to explore when he returns from injury with the transfer market also looking to be an option for the former England maestro.
Speaking to the official website back in October, Wickham said: "Generallly my rehab is going well; there have been a couple of hiccups along the way although it was quite an injury as I had ruptured a couple of ligaments and suffered cartilage damage so it's not been easy.
"I am sure it has made me a lot stronger whilst feeling every single emotion you can whilst being out injured but it is coming to an end now."
---