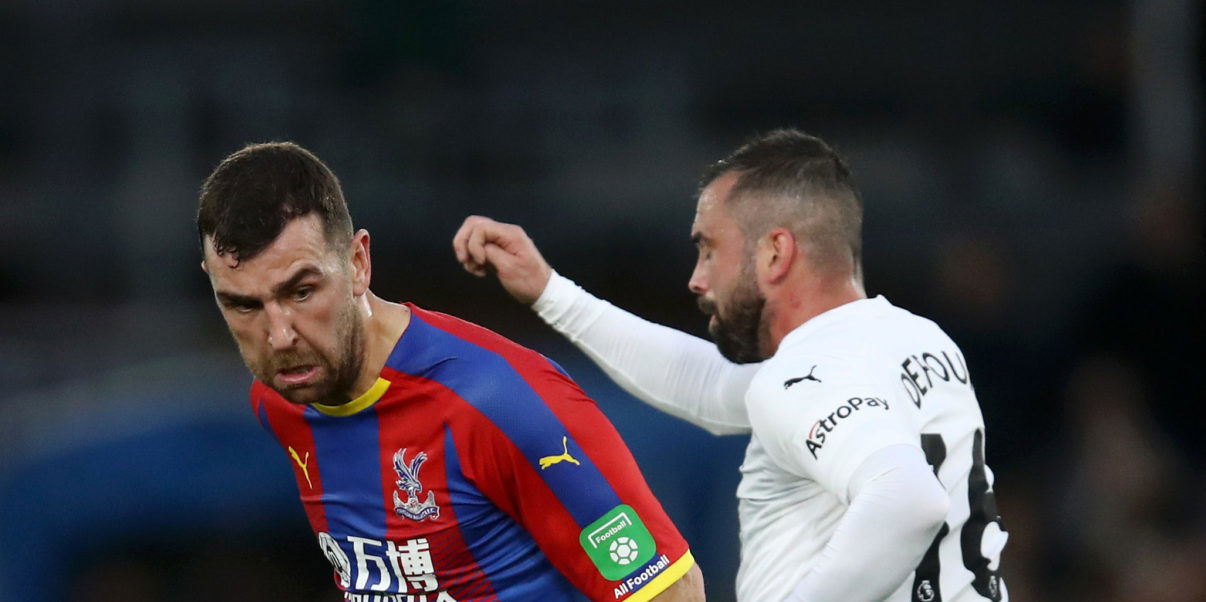 McArthur condemns Palace performance
James McArthur has branded his Crystal Palace side's defeat to ten-man Brighton as "unacceptable", the Mirror reports.
McArthur spoke after the game of his side's 3-1 defeat and condemned the performance by saying:
It was not good enough, especially in the first half. To give them three goals in not acceptable.

Obviously the manager was not happy. Everyone knows it is not acceptable, performance or result wise.

Even in the second half when we were pushing we did not put their goalkeeper under enough pressure when they have got 10 men. A poor performance all round and not acceptable.
Palace have now won only one game in their last ten matches and sit just three points above the relegation zone.
McArthur went on to say:
It is very disappointing. We all expected a much better performance, especially after that win. It is the danger of the Premier League, we need to make sure we keep our foot on that gas.

The only thing is we have that game very fast that we can try and make it right. When you have that full week it is hard and it eats away at you. Now we need to get going and make it right by winning at West Ham.
Crystal Palace manager Roy Hodgson refused to blame referee Friend after the game for the defeat and criticised the defending on display by his team.
In every game there are so called injustices and decisions which could be contested, from penalties to throw ins. It's a fact of life, something we have to deal with.

The second goal is something we have to take total responsibility for, the third even more so. It wasn't even an attack. It was a clearance. All we can do now is pick ourselves up, remember how well we are capable of playing. We know this wasn't the performance we wanted to give, or the result we wanted. But the result is the result.

Nothing I can do can change that. We've lost on the night. Congratulations to Brighton on their victory. Now let's put this game behind us so it doesn't have any lingering effects on the games to come. This game's gone.
---