Hodgson Praises 'Mature' Duo During Difficult Spell Out
Roy Hodgson has praised players Jordan Ayew and Jack Butland for their 'mature' and resilient attitudes following a forced spell of self-isolation for both players.
The players both returned positive test results a couple of weeks ago and were subsequently ruled out for games against Brighton and Fulham.
English goalkeeper Jack Butland, who was a summer deadline day signing from Stoke City, was ruled out immediately after signing for the club and spent '10, 11 days' in quarantine according to the Eagles boss.
Meanwhile, Ghanaian striker Jordan Ayew tested positive following his spell away on international duty with the Ghana national team.
Speaking to the South London Press, Hodgson re-iterated the mental fortitude of his players and expressed his delight at being able to welcome both men back to the Palace fold in training. They have been training with the club since Wednesday.
Hodgson offered his comments:
"Jordan Ayew is so enthusiastic," said Hodgson. "One of the worst things you can do to Jordan is say, 'you're not allowed to train tomorrow' because that would be like one of the worst punishments you could give him.
"He missed so many training sessions in a situation where he's been feeling okay – he wasn't desperately ill, it was one of those tests that came up positive, but he was basically asymptomatic.
"It's even worse for Butland in a way," added the Eagles manager about the new goalkeeper. "He left his pregnant wife and young baby back in Cheshire, comes down here to stay in a hotel, do a training session with us and then go back home, see them [again] and start to reorganise his life. But he suddenly finds himself stuck in that hotel room where he was put when he came down, for 10, 11 days."
However, while Hodgson admits it has been difficult for the players both professionally and personally to go through, there are bigger issues to worry about.
"It's been very, very tough for both of them," said the Croydon-born Hodgson about their periods of confinement. "It's been a hard time for both of them and I sympathise with them, but there is only so much one can sympathise with as, during this [period], so many people are suffering in so many ways.
"You have to be careful making too much of a drama out of a couple of your players because so much is happening, which is 10 times worse, so we've got things in perspective."
Despite that period of isolation Hodgson was full of nothing but praise for how the pair conducted themselves and is happy to welcome them back.
"It's not been a fun time for them but they both dealt with it very well and both were extremely mature about it," added the Palace boss. "They're back now – they trained when they were allowed to. We had our testing on Monday, so they weren't allowed to do anything before Wednesday, so they trained yesterday and today.
"My advice to them when they came back was to put it all behind you, forget all about it and enjoy the day today and the days that come, because now you're back with us and we're happy to have you back with us."
Read Crystal Palace Verdict
The return of both players will come as a welcome boost to Hodgson's plans. Butland and Ayew will likely travel with the squad to Wolves as reliable backup to main shot-stopper Vicente Guaita, whilst Ayew offers an extra attacking outlet for Hodgson's strike options.
Both players will undoubtedly be delighted and raring to go as they look to regain fitness and gel with the squad. Butland had previously not met the squad and so missing a crucial period to settle in will be irritating, though he has now had a few days to meet his teammates and settle in for training.
Will the duo be a welcome boost ahead of Wolves?
Yes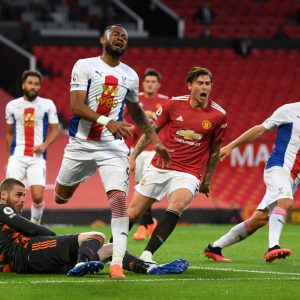 No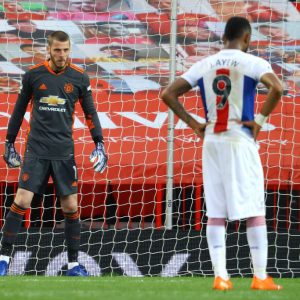 ---