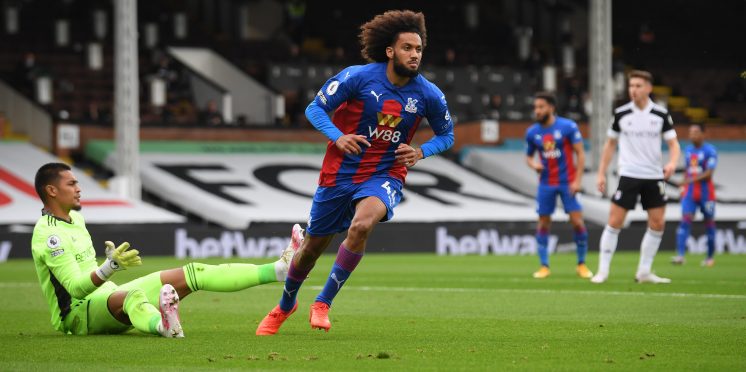 Riedewald Shows Potential for Dutch Call-up – the Stats Say So
Following a recent string of good performances topped by a goal against Fulham, Roy Hodgson has tipped Crystal palace's new Dutch Dynamo for an international call-up – but is Jairo capable of forcing his way into Frank De Boer's plans?
When quizzed on the viability of Riedewald's call-up, Hodgson was quick to praise the versatile midfielder and claimed he would 'not be surprised' if the Dutchman found his way into Frank De Boer's plans ahead of the Euros in 2021.
Hodgson offered his thoughts to the club website:
"It could be advantageous for him," he said. "I wouldn't be surprised to see him selected because of the way he's playing at the moment and the way his game has developed. I think he's worthy of an awful lot of praise, Jaïro Riedewald, for having so long stuck at his task.
"In training he's always worked hard and done the very best he can do so it's our fault perhaps at times that we haven't used him as much as we could have done. But I'd also like to think he's taken on board a lot of the things we've asked of him and changes we've asked him to make in his game to make him the player we've got today. It's certainly a joint effort.
"But I wouldn't take all the credit for it or the coaching staff here – he must take the credit for the way he's shown such persistence and shown such a desire to make the changes in his game that we thought were necessary for him to get into the team."
Jairo Riedewald has been in fine form that started as he featured against Palace's rivals Brighton, putting in a well-rounded and eye-catching that exhibited his nimbleness, strong ball control and passing abilities.
Hodgson's rare faith in the young Dutchman was seemingly rewarded with a well-rounded overall midfield display. A pass success rate of 95.8 per cent was the highest of any player to feature in the draw, indicative of Jairo coming in as a powerful midfield dynamo.
The typically peripheral player was unfortunate not to cap his performance with a fine assist.
A perfectly weighted,ball found its way to the feet of loanee Michy Batshuayi, who powered through on goal and thundered a strike that found its way past Matthew Ryan in the roof of the net. Unfortunately for both players, Batshuayi was adjudged by VAR to have been fractionally offside.
Then Riedewald went one better.
The former Ajax talent capped a fine progressive midfield display with a goal in Saturday's 2-1 victory for the Eagles over Fulham in the 8th minute.
In only his second start this season, Riedewald drifted forwards from midfield and curled a sumptuous drifting pass from enigmatic forward Wilfried Zaha into Fulham's net.
The Dutchman has not gone without his own personal difficulties.
He typically struggled in his three years in SE25 since moving from Ajax in 2017, only featuring 42 times during that period.
He has been deployed in a diverse range of positions; has been deployed frequently as a left-back and a defensive midfielder and is experienced as a central defender.
Indeed, the below stats for the Dutchman against Fulham bodes well:
Twitter: Jaïro Riedewald in his two Palace starts this season:

58 passes attempted
55 passes completed
94.84% passing accur… https://t.co/ubEIfvkLV7 (@CPFCAnalytics)
Palace already have an established Dutch international on their books – left-back Patrick van Aanholt has been capped 10 times for the Oranje. Riedewald himself is also a Dutch international; he was capped three times in his teens when he was an emerging talent from the Ajax academy. He is therefore no stranger to the KNVB setup.
It will ultimately remain difficult for Riedewald to break back into the highly competitive Dutch national team's setup, though his form is indeed promising.
Riedewald would be in a side with players such as Frenkie de Jong, Donny van de Beek and Virgil van Dijk – all world-class talents that he could learn from.
The biggest challenge will be forcing De Boer's hand and making sure his good form cannot possibly go unnoticed. He faces some of Europe's finest young midfielders as competition for places, and will need to continue his fine form if he has a chance of making the Euros.
Can Jairo return to the Dutch setup?
Yes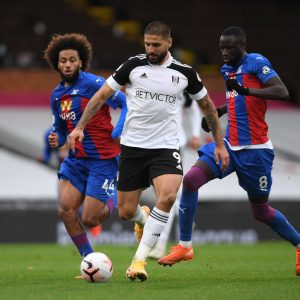 No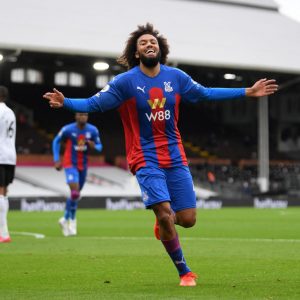 ---